WRITTEN BY  NAVEED
It might seem a little way off yet, but summer is just around the corner, which means it's time to start thinking about bringing in the top summer home decor trends of 2019 into your home for easy room refreshes. Ring in the season with a series of our interior designer's go-to summer home decor trends that are sure to brighten your horizons as we move towards the warmer months ahead.
From a simple splash of color to playful patterns and fresh furnishings, here's a look at everything you should consider when taking in the top summer decorating trends of 2019.
ENERGIZING SPLASHES OF COLOR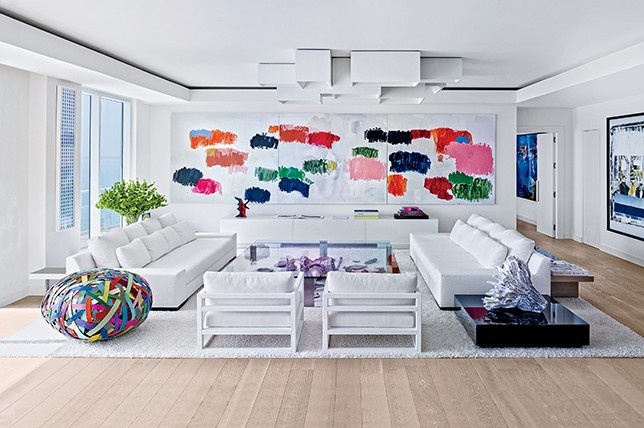 A vibrant splash of color is a simple, yet incredibly effective way of bringing the feel of summer into your home. This season, summer home decor is all about bright, saturated colors and you can achieve a summery decor look without having to spend serious amounts of time and money.
It could be a new set of bold, patterned throw cushions to liven up your chairs and sofas, a brighter lampshade to make a change from the usual neutrals, or a new piece of artwork on the wall. However you choose to add a splash of color to your summer home decor trends in 2019, make sure it's bright and cheerful. But if riotous color won't look right in your home, consider more sober pastels and matte finishes to keep the look laid back yet energizing. And intriguing color combinations that pair a sensible neutral shade peppered with hits of color also makes for a sound design direction, without having to take too much of a risk.
ANIMAL PRINTS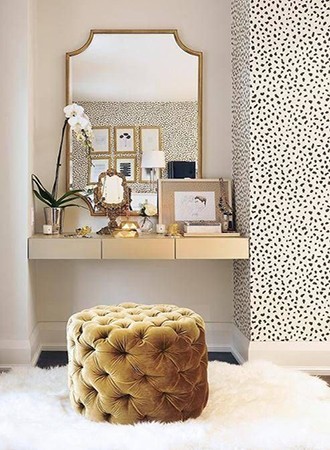 Though they usually evoke the comforting feel of wintery layers, striking animal prints with a minimal spirit are a great way to bring the feel and energy of the outdoors into your summer home decor updates. Nothing reminds you of the sun more than a vibrant animal print, like leopard or zebra. However, don't go overboard with your take on animal prints, keep them to a minimum to keep the look clean and pared back.
Think an accent wall, a table covering or accessories covered in a playful take on animal prints. You could even go for some animal themed wall art to set off your space perfectly with a touch of the exotic for a refreshed take on everyday glamor.
WHITE WOOD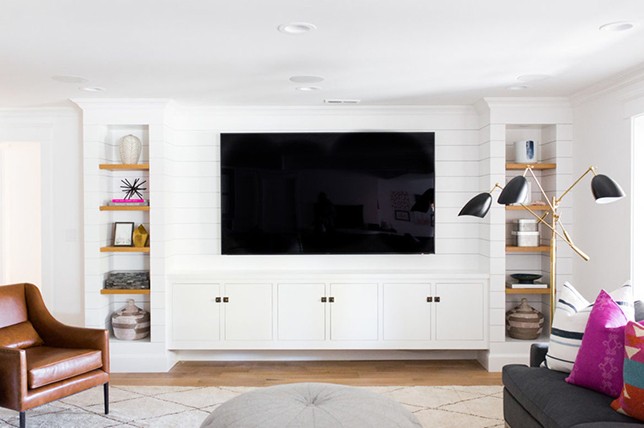 One of the best ways to lighten up a room and embrace summer home decor trends is to switch out your dark wood furniture for fresh white options. If it's time to replace your furniture, go for white painted wood instead so your home feels lighter and brighter. But if you want to make use of your current furniture, then it's time to get out the paintbrushes and start some easy DIY updates.
If all else fails, invest in some white throws to drape over dark wood sofas and chairs, to give your room a brightness boost. This way, any room in your home will also appear larger.
SUMMERY PATTERNS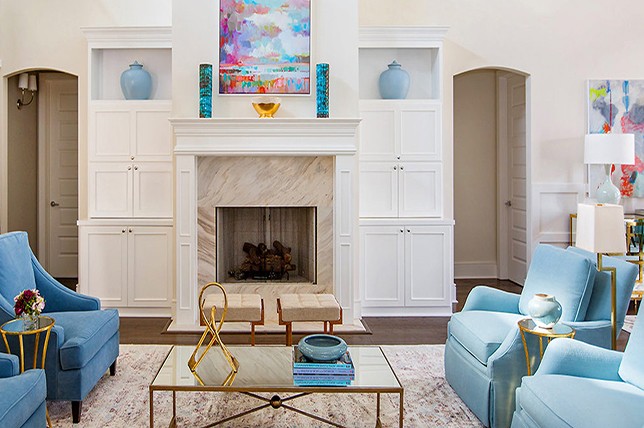 A sunny and summery pattern is a great way to get on board with summer home decor 2019. Choose bright colors and bold patterns and prints, allowing you to bring a splash of summer in throughout your home. From pretty florals to citric yellow to bold and eclectic prints and graphic geometric patterns, the options are endless when it comes to summer home decor prints and patterns.
Consider switching out your curtains for something more spirited or go for some fresh throw cushions or switch up your upholstery. Or you can even amp up your summer outdoor home decor with some new lounge chairs. But again, for a more seasonless approach, opt for a more minimal take on summer prints and patterns by sourcing muted pastels, makeup colors, and soothing watercolor-inspired prints.
SUNNY YELLOW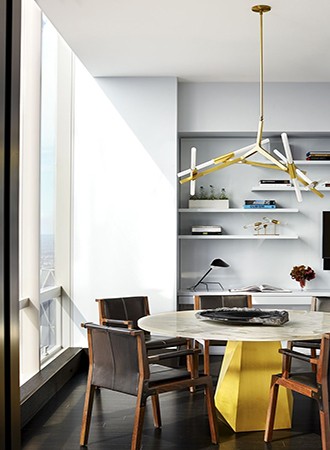 Yellow is the undisputed dominant color of summer, so use hits of it everywhere throughout your home. Don't be shy, go for yellow soft furnishings, yellow accessories, and yellow wherever else you can squeeze it in. From soft, light yellows, to bold citric and strong mustard tones, there is so much scope for yellow in summer home decor trends.
Perfect for feature walls and entire rooms alike, yellow is the epitome of summer. But since the season unfortunately passes so quickly, Décor Aid interior designers suggest going for minimal splashes of yellow, like the pedestal table featured above. Its modern spirit and asymmetrical form ensure that it'll never go out of style or look out of place, no matter the season.
FRESH WALL ART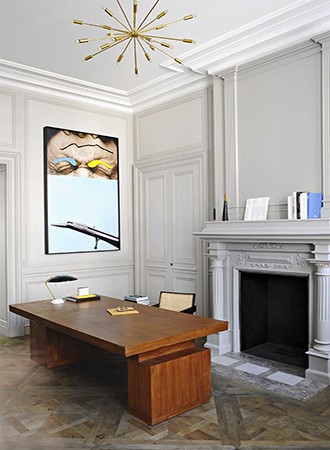 Art is another great way to brighten up your home and as summer is soon approaching, now is the perfect time to invest in some new, refreshing artwork and sculptures. Bring summer into your home with some fun floral prints – the bright colors will sing and they will make an instant difference to your summer home decor in 2019. Perhaps an abstract piece exhibiting plenty of color is the way to go?
Or maybe even a set of light and bright watercolors? Art is a very personal, subjective decor element, but keep your eye out for some playfully energetic pieces to add to your take on the best summer home decor trends. You can also switch out framed prints each season for an instant and of-the-moment room refresh that won't cost a fortune.
MACRAMÉ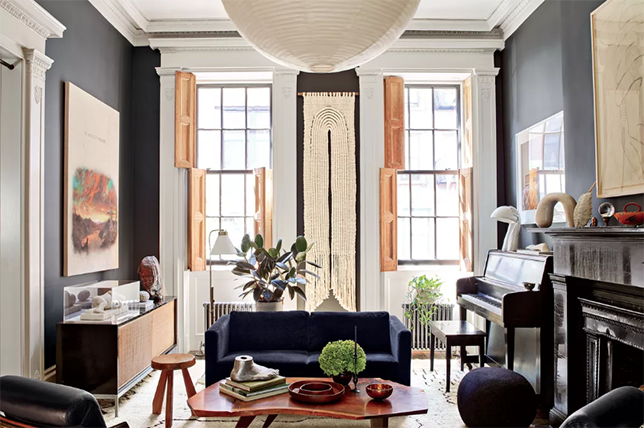 You might not have heard of this before, but macramé is a simply straightforward textile created by endless knotting. It makes for beautiful wall hangings and artistic pieces and has a lovely, relaxed, boho feel about it. If you are feeling crafty, this is something you can do yourself with a few lessons, which will add an additional, special textural element to your summer home decor.
Create cushion covers, hanging plant pot holders, table runners, and intricate and oversized wall hangings to fill your home with one of the ultimate summer decorating trends of 2019. And if you opt for neutral weaves, you'll be able to keep your takes on macramé around for year-round use.
A VIVID DOOR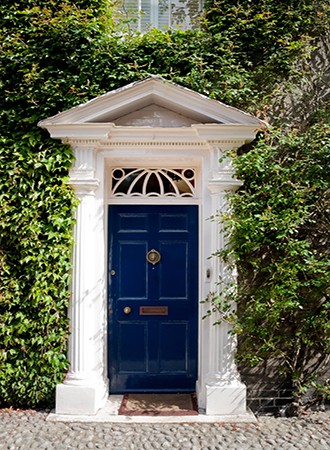 A fun summer home decor trend that we wish we were seeing more of, is vividly painted doors. Doors are often overlooked when it comes to interior design and we don't want that to be the case for the summer home decor trends of 2019. This idea offers something completely different and it will liven up an entire room as it's such a unique option.
Choose a lively green or yellow, or even something like an orange or a pink. You don't have to go for a color which is too bright here, as it's not something you see every day. Even pastel shades will work wonders for updated summer home decor. You can also repaint your front door to really make a defining statement each season that won't require a ton of time and work or expenses.
LIGHTER WINDOW TREATMENTS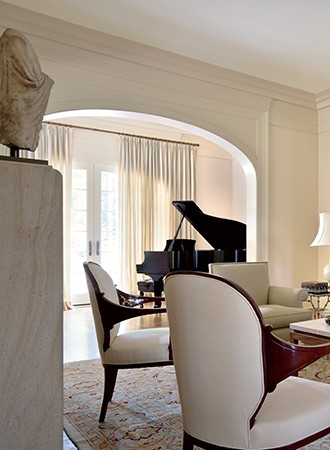 With summer just around the corner, it's time to shed those heavy, insulating curtains and replace them with something lighter and airier to let the sunshine in. You want to be able to let the light in but still be able to block out the sun when it's hot, or just that little bit too bright outside. Our interior designers love a floaty, sheer white curtain when it comes to a savvy summer home decor idea, giving you the lightness and brightness you're craving while blocking out the worst of the midday sun.
If you'd rather opt for some blinds, go for some white Venetian styled ones so you can easily control the light levels in your room while adding a textural sense of elegant drama. And the best thing about sheer white window treatmentpanels is that they make for an affordable update that will never go out of style.
THE SPIRIT OF THE OUTDOORS

When it comes to summer decor trends, it should go without saying that you shouldn't forget about updating your outdoor space – it needs a summer home decor spruce up as well. Just because that's where the sun is, doesn't mean you should forget about it. Summer outdoor home decor can be left simple, all you need to do is invest in some vibrantly printed throw cushions to complement and refresh your furniture and a score of freshly potted plants and flowers.
If you want to go a step further, how about a brightly colored bistro table and chairs to brighten up your garden even more? And since it's small in scale you can also easily store it during colder months. But for a more elegant take on outdoor garden ideas, we love how the garden featured above boasts oversized Chinese ginger jars that you'd normally only see indoors.
A ZESTY RUG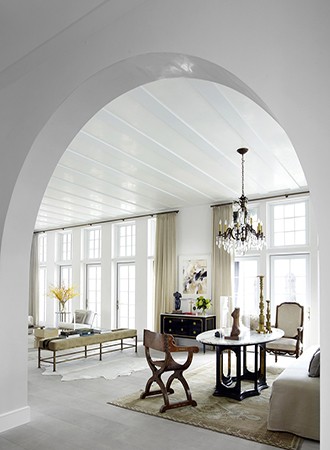 Who doesn't love rugs? Replacing a tired rug with a new, vibrant rug will make a world of difference in your home this summer. Rugs are great for brightening up a room and adding that special soft and comforting touch. A bright block colored rug will work wonderfully, as will a rug with a bold pattern. You can place your rug under some furniture, so it doesn't take over the room, or exhibit it loudly and proudly to denote a change of space in an open plan area.
Whichever way you choose to do it, room-defining rugs are a great way to update your home with summer home decor trends that won't break the bank. And for a more seasonless approach, white and neutral rugs will also make any room appear larger and brighter.
FLOOR CUSHIONS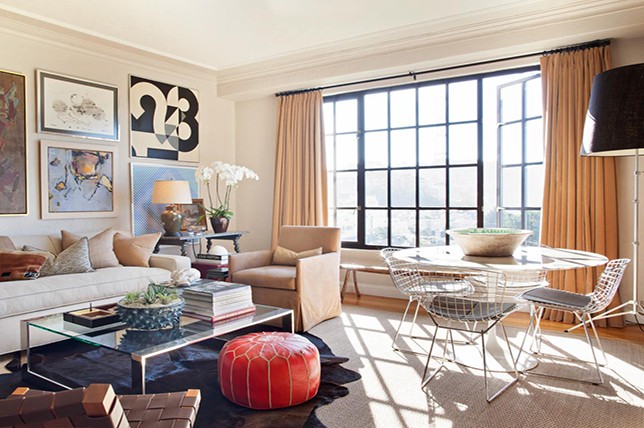 Affordable floor cushions look great stylistically and they are perfect for seating those extra guests who always seem to be buzzing around your home during the summer. Go for heavy duty materials for your floor cushions like leather, so they can withstand being moved about, taken outside, and can endure plenty of use and wear and tear.
Go for interesting patterns and designs with an ethnic bent like Moroccan poufs to set off your summer home decor with an eclectic sensibility.
A LIGHTER COLOR SCHEME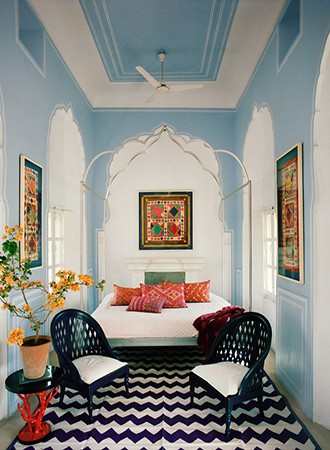 When it comes to updating your summer home decor, a lighter color scheme will always feel refreshing and soothing while revitalizing the energy. One of the least expensive and most effective ways to completely transform any room is through a fresh coat of paint.
Whether you go for soothing neutrals, or an accent wall featuring a completely unexpected, mood-enhancing color, you can almost never go wrong with a fresh coat of paint. And we say almost because while it's great to bring in a unique hue, you'll almost certainly tire of it and you'll find that it limits your other summer home decor choices. So opt for something with a timeless appeal that won't affect a potential resell of your home.
NAUTICAL FLAIR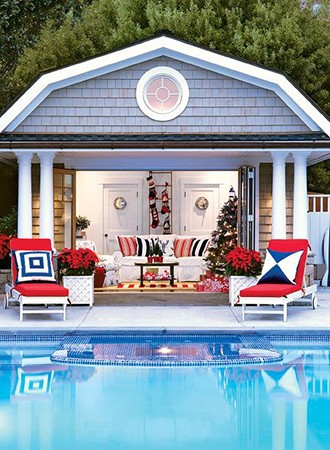 While our interior designers aren't ones for theme driven trends, a nautical spirit is about as summer home decor as you can get. But that doesn't mean that you have to evoke a maritime feel throughout.
Instead of a heavy-handed approach, consider something as effectively simple as marine stripes, and navy blue and white colorways. You can also channel the spirit of a beachside retreat with mother of pearl accessories and navel flag prints.
IKAT PRINTS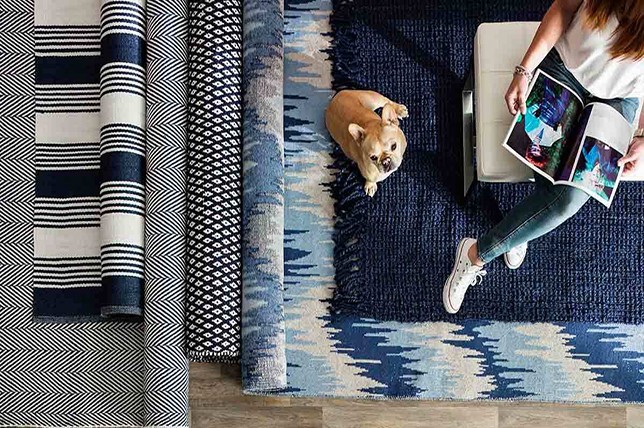 Though florals and summer home decor go hand in hand, Ikat, mudcloth, and tribal prints make for a refreshing alternative that's also gender-neutral. And just like with any print, you can easily introduce them into your home in affordable, small doses.
From pillows and throws with a laidback and offbeat sensibility to large-scaled rugs covering a major expanse of a room, Ikat prints and the ilk will also never go out of style or feel out of place in any room.
ECLECTIC ACCESSORIES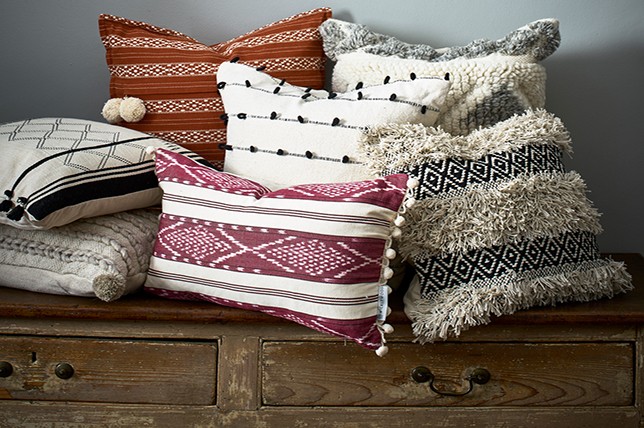 Fresh accessories are also another easy to manage and affordable summer home decor update that'll add personality and visual interest in any room. From bohemian-inspired pillows and throws to embellished add ons, add personality and a sense of whimsy in your home with accessories that evoke laidback California cool.